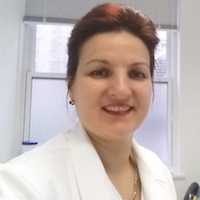 MASSAGE (SPORTS - REMEDIAL - DEEP TISSUE - THAI AND PREGNANCY)

OSTEOPATHIC SPINAL MANIPULATION - REFLEXOLOGY - LYMPHATIC DRAINAGE

Originally a qualified Nurse, Vera has over 17 years experience as a massage practitioner and reflexologist.
Vera is also qualified in Post Natal therapy and is atunned to understanding and supporting the needs of pregnant women.
Her professional experience includes offering massage to children and adults with spine and nerve disorders and those in recovery from illness and injury.
For availability and to book an appointment, This email address is being protected from spambots. You need JavaScript enabled to view it.. She can also be reached on 07423 818 433