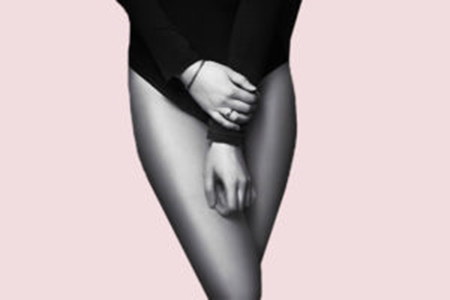 Craniosexual Therapy is an integrative method developed by Tania Gallindo. It aims to address and release the shocks and traumas that woman will frequently internalise and
are at the root of common symptoms such as pelvic pain, disconnection from (or tension in) the vagina and pelvic floor, lack of libido and sexual pleasure.
At the base of Craniosexual therapy is the creation of a safe space from which to explore intimate issues in trust and without judgment.
It is unique in the way it brings together physical, energetic and emotional healing through guided and structured sessions.
More specifically Craniosexual Therapy can support women experiencing the following:
*Birth trauma- Realigning of the whole pelvic area as well as addressing psychological and emotional issues related to the event
*Smear tests that left you in pain and traumatised- Softening and healing areas that have been approached in a rough manner
*Post-abortion- Helps with the uterine cramps and other symptoms related to it. Realigning womb and pelvis. It assists your psychological/emotional healing process
*Post-miscarriage - Helping you to release grief and any other symptoms such as cramps as well as realigning your womb and pelvis
*Pain in the Vulva and Vagina- Helping to explore in a relaxing way further reasons of why it is happening
*Pain due to Episiotomy or Scar tissue - Softening and increasing blood flow in the area and improving malleability of tissues
*After surgery or medical intervention that left you desensitised in your Vagina - Reestablishing communication with feelings, thoughts and sensation in the area and releasing traumatic imprints
*Female Genital Mutilation (FMG) - Physical and psychological healing
*After a colposcopy - Healing of tissues, helping to avoid possible adhesion formations around the cervix
*Fertility treatments - Releasing the body/mind stress caused by the IVF procedures
*Pain in the Vulva and Vagina - Helping to explore in a relaxing way further reasons of why it is happening
*Poor body image - Shifting conditioned beliefs about your body image
*Self-worthlessness - Increases Self- steel and self-worth
*Sexual Trauma - Changing the trauma narrative physically and psychologically to a more healthy one. Physical and emotional rewiring of negative imprints
*Lack of Libido - Awakens sexual arousal
The steps to this work
The first two sessions are 80 minutes each and focus on the whole body
They involve verbal, physical and energetic evaluations and allow for an in depth exploration of the history, feelings and symptoms you would like to address
Those two sessions are essential to build the necessary trust and establish a safe and comfortable therapeutic structure
Each session thereafter will include some of the approaches below according to your needs and agreed purpose
*Taoist Breast massage - Honouring experience that engages/awakens the pelvic structures such as the womb, ovaries and vagina
*Whole Body Massage - Increases relaxation aiding the internal work process
*Vulva Massage - Softening the area in preparation for internal work
*Intra-vaginal mapping/reading - Pin-pointing areas of tension, blockages and stress
*Intra-vaginal energy conversation - Shifting stagnant energy, realigning, relaxing and healing area. A Deeply relaxing work
Guided visualisation and imagery - Getting you in touch with sensation, feelings and imagination (used in combination with other approaches)
*Breathing exercises and voice work - Rediscovering areas of reduced sensation and arousal
*Body Talk - Engaging in conversation with areas of your body
*Home Exercises - A variety of resources for you to practice at home alone or with your partner. Self-massage, visualisations and various other exercises based in mindfulness, taoism and tantra to support your process
Please note that nothing is ever done without permission and without the option to opt out of the process at any time.
Depending on your personal history and situation the number of recommended sessions varies from 5 to 10. The sessions can be spaced between a week to a month and follow a progressive pattern to enable for effective structural and emotional integration.
The benefits of Craniosexual Therapy include the following:
*Energetic release for the tissues and whole fascia of the immediate area
*Creating more space in the pelvis and vagina
*Realignment of vagina, womb and whole pelvic area
*Softening of tissues, improving the quality of texture and blood/collagen supply in the area
*Creating a more positive psychological/emotional narrative
*Improving self image, self-esteem and self-worth
*Internal body and felt/sense awareness that reframes the psychological/physical body
*Awakens natural sexual arousal
*Enhances freedom of expression sexually
*Relief of pain and tension in the pelvic area
*Embodiment of your emotional, spiritual, psychological and somatic self
*Introducing you to the magical world of your pelvis
* Sensing your whole body in a new way with more freedom of expression